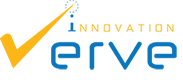 Verve Innovation
We are a Digital Marketing Agency based in Preston, Melbourne and specialise in delivering Custom Websites and Digital Marketing Services. Our Services includes search engine optimisation (SEO), Local SEO, Link Building, Pay Per Click, Conversion rate Optimisation, Email Marketing and social media marketing.

Velspices
Our original store Velspices has been running successfully for more than a decade, with dedicated and satisfied customer service. We have the biggest and widest selections of groceries, let it be from spices to rice we have it all and with best prices. We are a leading Asian grocery store in the South East Suburbs of Melbourne, we are a prominent name and brand to any household.

WaaRec
WaaRec, a prominent waste management company in Melbourne, providing comprehensive waste management solution that involves collection, transportation, sorting, treatment and disposal of waste at great prices. We work with commercial, industrial and residential customers across Melbourne and beyond, helping them to efficiently manage their waste and creating a clean environment.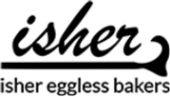 Isher Bakery
Based in Melbourne,Australia, Isher Bakery is the brainchild of the undying spirit of a mother to get her daughter a perfect eggless cake in a land where egg free cakes were rare! Well, she did manage to bake that cake, mixed with love and decorated with passion but the story didn't end with that single attempt with oven! From baking for family and friends to operating from a real bakery, Isher Bakery is a journey in itself. What started as a passion went on to becoming a customised cake place and slowly, we got Isher's Bakery!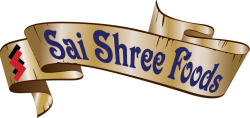 Saishree Foods
Established in October 2007, Sai Shree Foods PTY Ltd is a small business involved in manufacturing Indian food products to meet the needs of the growing Indian community in Victoria, Australia. While we started our business with idli-dosa batter, the range of food products we supply has grown to Yoghurt, paneer, chappatis, rotis, lassi, Oils, Vada batter,adai batter, Ragi batter, pickles and instant food mixture with our constant effort. Now, we have been manufacturing and distributing more than 20 products to the Indian grocery shops, restaurants, catering companies, food distributors, bakeries and retail shops across Victoria.